Om Yoga Teacher Training
The Om Center began working on The Om Center Yoga Teacher School in 2013 and brought it to life in 2014. This Yoga Alliance Registered 200 Hour Yoga Teacher Training Program is owned and run by Jessica Proulx, ERYT. Along with Jess,  Om's amazing teachers as well as outside speakers and guests often make appearances in this education and fun filled program.
Om's Yoga Teacher School exceeds all of the requirements laid out by Yoga Alliance to create a truly comprehensive program. Deeper than just the asana (posture) practice, this program delves into pranayama (breath work), meditation, anatomy and physiology, history, philosophy, and the deeper practices of yoga. This program's asana focus is on Vinyasa, but students will learn: gentle yoga practices, chair yoga, practice Kundalini Yoga with Jackie Portanova, ERYT, Yin Yoga, restorative yoga and yoga nidra.
Asana
Pranayama
History and Philosphy
Meditation
Anatomy and Physiology
Ethics of a Yoga Teacher
Creating Classes
The Business of Yoga
Offering 2 Programs: (Click any title for more information)
The flexible 200 hour yoga teacher training program is a year long program that is structured for working and busy adults who can not commit to a weekend or weekday steady program and involves a community service project, and ends with a weekend long retreat.  The program is structured in a way to meet every month for 3, 5-6 hour sessions. Each month the group will decide the schedule together for the following month which may include weekends, weekdays, mornings or weekends, depending on group availability. Spring Semester: The program begins April 2016 and runs through April 2017. Students must be able to commit to the first class Sunday April 3rd from 8am-2pm. All other scheduling will be decided each month from there.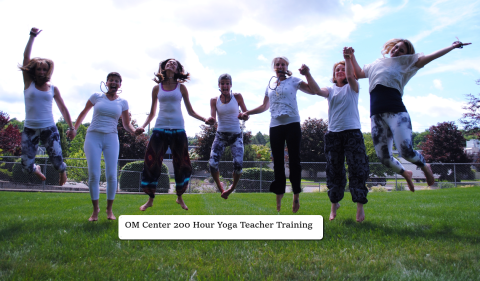 Weekend Intensive Program  meets every other weekend , involves a community service project, and ends with a weekend long retreat.
Meets:
Saturday: 8:00-6:00pm
Sunday: 8:00-4:00pm
*The next semester begins in February of 2017. Click here for more information.
Om's teachers look forward to sharing their years of knowledge and study with anyone who is looking to deepen their practice and spread the word of yoga and love to the world.