SPRING YOGA RETREAT 2016
SOLD OUT
SEDONA YOGA & MEDITATION RETREAT
Sunday April 17-Saturday April 23rd
The Retreat

Experience 6 nights and 7 days in the desert of Sedona surrounded by the red rocks, endless sky and a bounty of energy, love and light. Run by experienced yoga retreat leader and Om Center Director, Jessica Proulx- you can expect daily yoga classes with the red rocks straight ahead, daily meditation, hiking right from site, evening meditations and music around fire pits, swimming, hot tubs and a week with great people in one of the most beautiful and spiritual places on the planet. This trip will be one to remember, bringing together the peace and tranquility of your yoga practice and the adventure of exploring the desert and all the incredible things that mother nature has to offer.
Accommodations – Chalets
Staying in southwestern style chalets with 2 queen beds, one twin, living room, full kitchen and bath. Accommodations are simple and conducive to a yoga and meditation retreat and the views just out your window are simply stunning. Wake up with the sun and enjoy views like no other. Private rooms are available for added charge upon request and where available.
The pool and hot tubs are available and there is a beautiful courtyard looking into the red rocks just outside your room.
Dining
Your trip includes daily breakfast and lunch. Each room has a full kitchen where you can prepare dinners daily as well as close restaurants for dining off site. Community pot-luck dinners will be planned for those who would like to participate.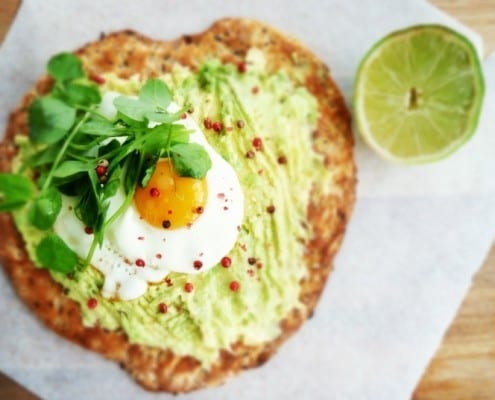 Retreat Line-Up
Join Jessica Proulx, owner and director of The Om Center, with almost 15 year experience teaching yoga and 3 years as owner of The Om Center Yoga Teacher School, as she guides you through a week of yoga & meditation. Twice daily meditation, several daily yoga options from power flow and vinyasa to restorative and yin, workshops, art activities, hiking, swimming, and journeying into the self, you will leave with a sense of renewal like no other. Bringing with her some special guests who specialize in different healing modalities, you will have opportunities to explore and refresh as you meditate, practice yoga, journal, paint, read, spend time in nature, swim, star gaze, eat delicious, lovingly prepared foods and take the time away from the hustle and bustle of daily life to a place a pure bliss.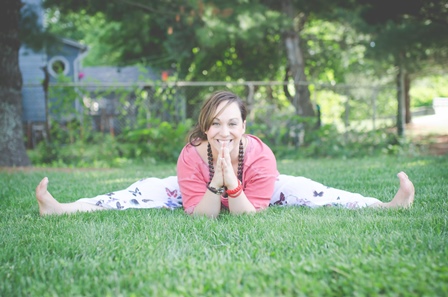 What is in the area?

Each and every day there can be a new adventure, or a day to sit and read, meditate and be- tailor your trip to your own needs. Hiking trails are available on site, or in a short distance you can make your way to some of the local hot spots for sight seeing, hiking and more. Take a mountain bike trip through the red rocks, get up close and personal with a Jeep tour. Take a day trip to The Grand Canyon, a train ride through the mountains, visit ancient Native American ruins, or head into town for shopping and food. Lots to do for every budget.
What does the trip include?
Included in the trip are your 6 night, 7 day double occupancy accommodations, 2 meals per day, 24 hour tea, coffee and snacks, all daily retreat activities including yoga, meditation and workshops, access to hiking and trails of the  Sedona Desert and red rocks, use of the pool and Jacuzzi, and access to the expertise of some amazing teachers and healers. Individual occupancy accommodations are available; we will send pricing info upon request.
*Although the trip does not include transportation: The Om Center is happy to offer help booking travel, will coordinate local airport transfers and will provide as much information as possible to get you safely and comfortably to your destination. Because of the location and the proximity to some amazing local sites, it is suggested that groups traveling together rent a car for the greatest ease of movement around the area and to and from the airport.
      Pictured is our yoga studio for the week.
Trip Cost:
$1100. A $250 non-refundable deposit is due to hold any space for the trip and all payments are final.
EARLY BIRD SPECIAL: Save $100 if you book and pay in full by November 15th, 2015
All Payments must be made in full by February 15th, 2016 . Travel insurance is strongly suggested to protect your investment.All payments are final and non-refundable.

Do you have payment plans available?
Yes. We do offer a payment plan. All payments are final and non-refundable. It is strongly suggested that you obtain travel insurance to secure your investment.
 $250 Non-Refundable Deposit
Nov. 1st $212.50
Dec. 1st $212.50
Jan. 1st $212.50
Feb. 1st $212.50
Getting There
It is suggested that you fly into Pheonix Airport and rent a car, or get shuttle service to Sedona. The OM Center is happy to help with shuttle reservations, grouping together similar flight times. Typically shuttle service is about 2 hours and $50 each way. You may also choose to fly in a day or two early and/or stay a day or two late to enjoy the splendor of the surrounding areas. Driving directions are available to anyone local or anyone who is renting a car.
If you have any questions, concerns, would prefer to pay by check or cash, or would like discuss travel please call The OM Center 860-417-3770 or email Jessica at theomcenter@gmail.com